Affordable Roof Repair Contractors in Centennial, CO
Commercial and residential roof repair not only protects the roof and exterior of your home in Centennial but also helps to preserve its entire structural integrity. If your have developed a leaky roof following a heavy rain or wind storm, or sustained roof damage due to fallen debris or branches, don't wait until serious roof problems turn into expensive roof repairs or premature roof restoration that could have been avoided. Consult with the roofing specialist at Gen 3 Roofing Corp. for a licensed roof inspection or emergency roof repairs at any time day or night.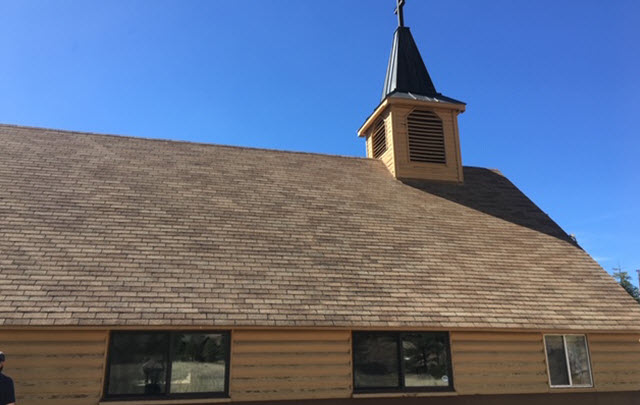 Diagnosing Roof Damage
Water infiltration and a leaky roof are not the only type of roof problem that can cause a significant amount of damage to the roof of your home or business in in Centennial. High winds that tear roofing material and shingles, dry out caulking and eventually cause damage to flashing, eaves troughs and other roof components will eventually add up to expensive roof repairs that affect indoor property too. Moisture stains on walls and ceilings, as well as the presence of mold and persistent mildew are common signs of roof repair issues that may have originated from an undetected roof problem. Gen 3 Roofing Corp. roofing specialists provide preventative roof maintenance plans and licensed roof inspections that not only preserve the safety and value of your property, but also ensure that you are never caught off guard by unexpected and significant damage to your roof that will require immediate emergency roof repair. Consult with our roofing professionals for protection and peace of mind.
A Full Range of Roof Repair Services
As an experienced roofing contractor in Centennial, Gen 3 Roofing Corp. offers a full range of roof repair services that include free quotes and detailed work estimates. Whether you have a leaky roof or require complete roof restoration and installation, benefit from the expertise of a skilled roofing team offering services that include:
24/7 emergency roof repair services during evenings and weekends
Residential and commercial flat roof repair and maintenance for any roof type
Detailed roof repair estimates with no hidden fees or surprises
Roof cleaning by an experienced team of roof specialists
Roof shingle repair that keeps out moisture and protects gutters and eaves troughs
Roof flashing repair to restore dried out caulking and repair buckling or curling roof material
Gutter cleaning repair and replacement
Siding repair to ensure your roof is properly supported
Quality roofing materials from reputable manufacturers
Roof snow and ice removal to protect your roof from water damage
Eavestrough repair to clean leaves and debris
Roof vent replacement from skilled roofing experts
Skylight flashing And retrofitting
Exhaust and collard pipe roofing repairs
Chimney services
Caulking and sealant roofing repairs
Licensed and insured roofing technicians
Gen 3 Roofing Corp. roof specialists can be relied upon to provide honest recommendations and perform skilled necessary repair work that includes the latest industry advancements. Our certified team of roofing specialist are fully trained and experienced and receive regular training updates in the latest advancements in roofing technology. Consult with a reliable roofing contractor in Centennial for a free estimate today.
Flat Roof inspection and Repair
Whether made up of PVC, EPDM, TPO, Modified Bitumen, or built-up (BUR), identifying and locating the flat roof repair problems can be a challenge for property owner in Centennial because of the multiple layer system typical to most flat roofing installations. Licensed and insured Gen 3 Roofing Corp. technicians are experienced with quickly identifying the source of flat roof leaks and other forms of roof damage and follow through with cost effective and prompt roof restoration and maintenance.
Flat Roof Advantages
Cost-Effective – Adapted to almost any sized structure a flat roof requires less material and less labour to assemble and does not place as much of a burden on a property's foundation as some other roofing options.
Added Living Space Options – Flat roofs allow for roof decks or rooftop gardens that enhance outdoor living.
Easier Installation – Flat roofs are built and installed in much less time that a pitched or sloped roof.
Easy to Maintain – An uncomplicated system with no shingles or decorative design to worry about, flat roofing systems can be repaired at a fraction of the cost of a sloped roof and also provide easier and safer access for gutter cleaning and visual roof inspections.
Why Choose Gen 3 Roofing Corp.?
Licensed and fully trained roofing technicians
Material and labor warranties
Fully insured roofing professionals
Qualified onsite project management
Customer satisfaction guaranteed
Consult our Gen 3 Roofing Corp. experts for more information.