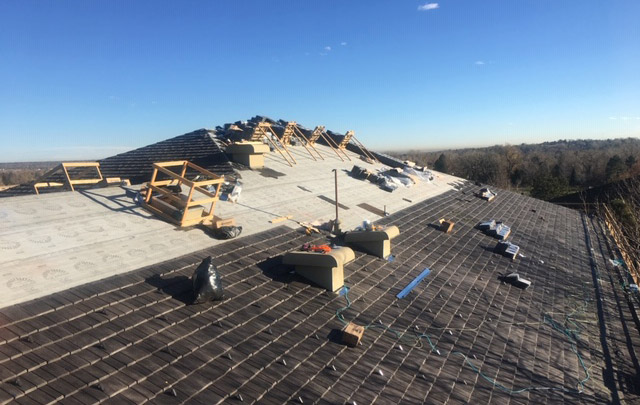 Roofing Restoration Company Serving All of Colorado.
Are you dealing with a leaky roof and require licensed and dependable roof repair? Or are you looking for skilled roof installation from reputable roofing company experienced with a range of roofing types? Gen 3 Roofing Corp. provides a full range of roofing services including licensed roof inspections and preventative roof repair and maintenance. Our residential and industrial roofing contractors understand that the roof of your home or business is a significant investment that requires cost effective roofing solutions from roofing professionals.
Metal Roof Repair Problems
Metal roof restoration begins with a licensed roof inspection from one of our skilled and qualified roofers to avoid costly and unnecessary metal roof repair costs. Roof leaks, damaged flashings, corrosion and clogged gutter and drainage problems will leave your property unprotected against the elements and increased energy bills. Consult with Gen 3 Roofing Corp. for a range of metal roof solutions and a complete line of cost effective roof services that include:
<ul">
Metal Roof Consultation and Inspection
Metal Roof Repair Diagnostics
Metal Roof Leak Repair
Flashing Roof Repairs
Roofing Sealant Repairs
Metal Roof Waterproofing
Spray Foam Coating for Metal Roofing
Metal Roof Cleaning
Gutter and Eavestrough Repairs
Roof Ice and Water Damage Repair
Roof Vent Replacement
Metal Roof Restoration Process
Gen 3 Roofing Corp. continually strives to be at the forefront of advanced roofing technology providing value and high product performance for metal roofing systems of all types. Our licensed and insured roofing technicians promptly identify problem areas and provide accurate estimates to reseal gaps, cracks and crevices, eliminate and prevent roof leaks and also apply advanced protective metal roof coatings that extend the lifespan of your metal roofing system. For extreme corrosion and metal roof deterioration, Gen 3 Roofing Corp. roofing specialists can customize fittings of superior quality aluminum roof coverings that fit directly over your old metal roof and do not require a costly and time consuming tear down. Our efficient and organized roofing crews carry our metal roof restoration projects in a manner that does not interfere with day to day activities and business productivity and are committed to complete customer satisfaction.
Our licensed roof inspections include complete assessment of all roof components that include:
Complete interior and exterior metal roof inspection
Metal flashings
Cap and counter flashing
Expansion joints
Roof dividers
Rooftop equipment and all ventilations systems
Conduit and pipe flashings
Inspection of roof surfaces for deterioration and cracking
Inspection and cleaning of roof drains
Benefits of Roof Restoration
Cost-Effective and Energy
In addition to saving on the costs of complete roof replacement, our metal roof restoration protective sealing technology also reduces heating and cooling costs that add up to significant savings over time.
Long-Lasting Durability
Our prefabricated waterproof metal roof restoration systems provide superior performance and extend the life of your roofing system.
Improved Safety
Gen 3 Roofing Corp. metal roof restoration protects the structural integrity of your property from extreme weather conditions.
Increased Property Values
Restoring a deteriorating and unsightly metal roofing system not only enhances the exterior of your commercial or residential property but adds to its overall value. Gen 3 Roofing Corp. roofers are fully licensed, bonded and insured. Contact our qualified and helpful staff for more information and to schedule a free metal roof restoration estimate today.