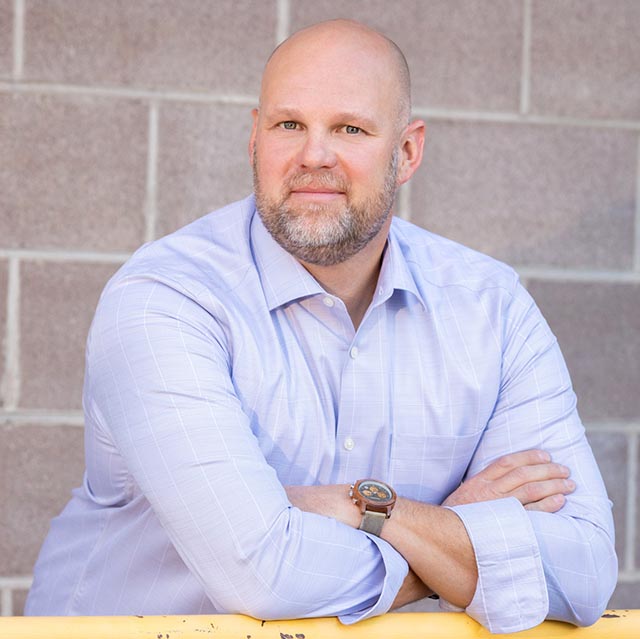 Cameron Hummell
Chief Executive Officer
Cameron grew up on Colorado home building sites. When he finally graduated from running a broom and picking up debris, he found himself at the age of 17 on a crew framing custom homes. Two years later Cameron became a Crew Lead and then shortly thereafter a Superintendent. A headhunter working for Centex Homes found Cameron and lured him away to a $400M project where he moved quickly from the Assistant Superintendent position to the Superintendent position while managing 30 consecutive builds at a time and 400 subcontractors; this is where Cameron learned how to manage people and succeed under pressure. Following this project, Cameron honed his sales skills and learned about commercial flat roofing while working for Bison Innovative Products.
Because of his comprehensive background in the construction trades, Cameron brings a thorough understanding of roofing and how a roof is more than what you just see on the surface. Cameron and his family enjoying living in the country where they can hay more than half of their property and ride motorcycles. When not at home, you may find the Hummell's hiking, snowboarding, or at sporting events.
Office: 303-923-5039
Email: cameron@gen3roofing.com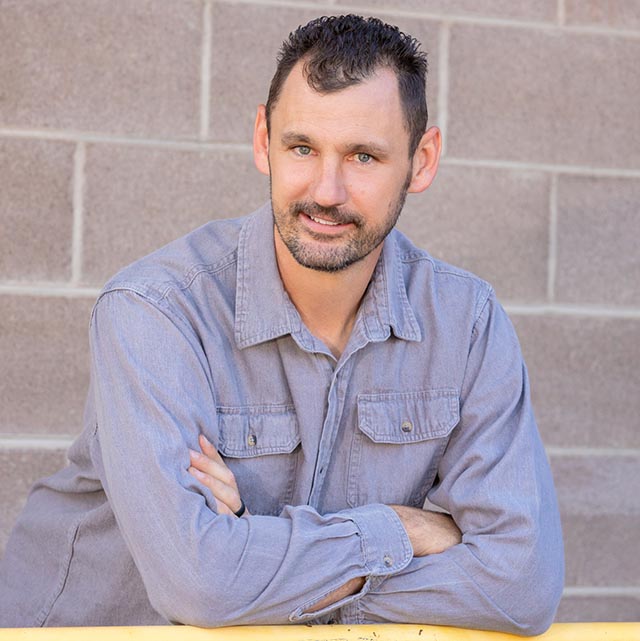 Tim is a true third generation Colorado roofer as his grandfather started a roofing business, with his four sons, over 40 years ago. By doing the job right, the father and sons quickly earned a strong reputation as a no nonsense high quality roofing business. Over the years the business grew, the father and sons became experts with all types of roofing materials in both residential and commercial roofing, and Tim's father, Dan, took over the business. Dan taught Tim, from a young age, the traditional methods of roofing.
Tim has grown from a boy helping his dad on a roof in the summers to a partner in Gen 3 Roofing where he is raising is own four children and teaching them the importance of hard work and finishing the job well. Tim brings an eye for detail and an obsession with quality to Gen 3 Roofing's projects. Outside of work, Tim loves spending time with his family at home or in the mountains; you might also find him hunting, working on his old Chevy Blazer, or riding his dirt bike with family and friends.
Office: 303-923-5039
Email: tim@gen3roofing.com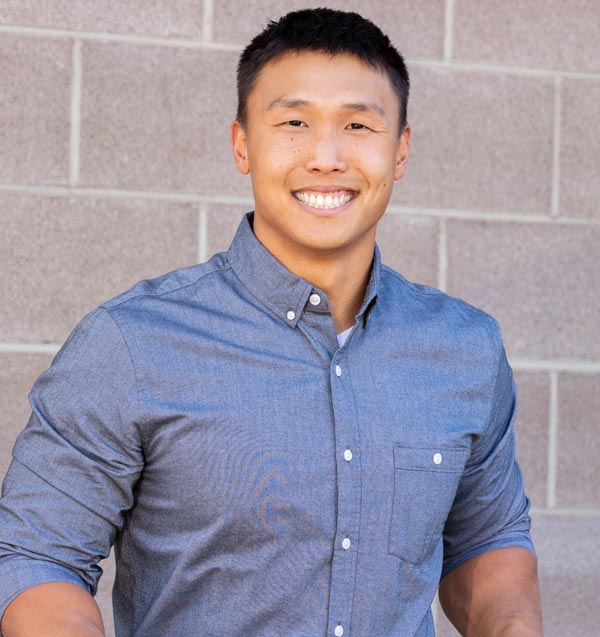 Alex McGrew
Client Services Associate
Alex, comes to us from the great plains of Iowa where he grew up most of his life. He relocated to the Colorado area with his wife in 2009. He has been dedicated to the roofing industry for over a decade. Alex brings a strong skill set of experience in accounting and finance, project management and management, and a competitive edge from being a dual sport collegiate athlete. Alex is passionate about providing a superior customer experience from start to finish, and prides himself in making safety a top priority for you and your property.
When he is not spending time with his wife and rottweiler (Stella), you can find Alex working out, playing sports, hiking, camping, or exploring National Parks.
Office: 303-923-5039
Cell: 303-928-3266
Email: alex@gen3roofing.com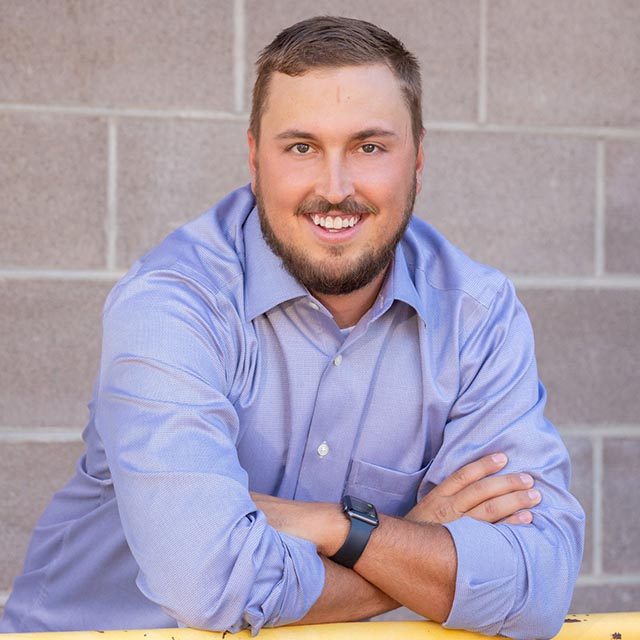 Kyle Pyatt
Senior Account Director
Kyle, a Colorado native from Littleton, brings extensive knowledge of the roofing industry and strong interpersonal skills to Gen 3 Roofing. His competitive drive to succeed, by taking ownership of your project from start to finish, comes from his background as a former collegiate athlete. Away from work, you will find Kyle playing softball, golfing, spending time with his dogs, and studying any and every sports statistic he can find.
Office: 303-923-5039
Cell: 720-989-3540
Email: kyle@gen3roofing.com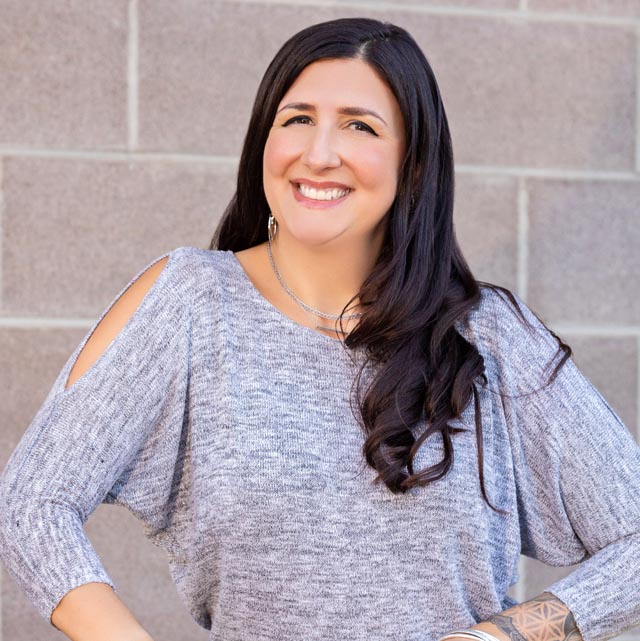 Miri Roberts
Office Manager
Miri is a proud Colorado native, born and raised in the Denver Metro Area. She studied the arts, and real estate in college. Miri has worked in customer service for more than 20 years with most of that experience as a front facing employee, working directly with clients. Miri has a great knowledge of the Denver Metro Area, and worked for many years as a Concierge in the hospitality industry, sharing her love of Colorado with tourists visiting our beautiful state. Most recently, she has worked in administrative roles, and has grown her career working alongside of executives, and senior management.
In her free time, she enjoys spending time with her son, Evan, and husband, Wes. Miri loves practicing yoga, hiking in the beautiful Rocky Mountains, walking her dog "Boomer", painting, creating recipes, and traveling the world.
Office: 303-923-5039
Email: miri@Gen3Roofing.com